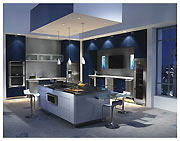 Your reliable dealer of kitchen and laundry equipment Electrolux (Zanussi)
"M-Service Trade Technologies"LLP is an authorized, specialized dealer of the concern Electrolux (Zanussi). At the market of Kazakhstan we are since 1997. We are a team of professionals who are 100% aware of not only the machinery produced by the concern, but also the subtleties of its correct application. Our company is always ready to help you in the selection and supply of equipment, spare parts and consumables to it. At any time you can get a competent consultation of these specialists, and not just a "quote from the catalog."
Optimal prices, real quality and service:
Our company can offer you the equipment at the most optimal prices. Almost every piece of equipment before the transfer is fully prepared for the first launch, which is an added advantage and reliability for you as a customer.
Service and maintenance
As an authorized Electrolux dealer, we independently perform maintenance and repair of equipment. All our specialists have been trained (and have certificates) in the specialized Electrolux training centers and are well acquainted with the design and features of the equipment. Therefore, repairs can be carried out as soon as possible and with full responsibility. You will be advised how best to handle the equipment and avoid possible consequences of improper operation. They will present a detailed report on the repair performed and will offer an individual, optimal service.
Spare parts supply
The most important spare parts are available directly in our warehouse. In the absence of the necessary details, we will order and deliver it as soon as possible from the Electrolux warehouse.
The opportunity to seek professional advice
In the process of working on equipment, you gradually accumulate a lot of experience in the operation of this technique and its application features. But at the same time you still have new questions. Even after many years, we, as Electrolux dealers, can give useful advice, necessary information and advice. This is an added advantage and value compared to other suppliers.