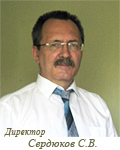 Portfolio:
As a dealer of Electrolux Professional since 1997 we offer our clients a wide range of professional equipment for the enterprises dealing with hospiatlity, retailing, restaurants, catering, cleaning, construction, public serives and health care.
During this time, we realized such projects for equipping with kitchen and laundry equipment as:
government residences in the cities of Astana and Almaty
laundries in MIRAS schools in the cities of Almaty, Astana and Atyrau
a laundry complex in the RSE Republican Clinical Hospital in Astana and Almaty
Ministry of Finance dining facilities in Astana, Khabar agencies, Kazakhoil Corporation, Kazakhmys Corporation, ABN AMRO Bank, Maiersk office in Almaty
complex supplies of equipment in the sanatorium "Sary-Agash" and "Zeren" of KazTransOil Corporation, the sanatorium Aina-Bulak in Almaty, the hotel "Kumbel" in the Great Almaty Entrance
Confectionery shop, culinary and dining room for the staff of the shopping center "City center"
a full range of kitchen equipment in the shopping and entertainment center "Silk Way City"
a complex of kitchen and laundry equipment in the entertainment center Duman in Astana
golf club in Astana
Agip-Petroleum office complex
complex supplies of equipment to hotels Ankara, Kazakhstan, Dostyk, Astana Interhotel, Grand Hotel Tien Shan in Almaty, Prime Almaty, Alma-Ata, Intercontinental Astana, Intercontinental Tashkent, Chagall Atyrau, Sheraton Tashkent, Hyatt Regency Almaty, Hyatt Regency Bishkek, Baikonur, Zhezkazgan
Supplies of kitchen equipment to restaurants Imperial, Arkobaleno, Line Brew, Adriatic, Gloria, Razgulay inn, Maestro bistro, Zhety Kazyna restaurant, Zhailau; Jazz Club Palladium, Farhi, Astana, ROSINTER restaurant chain, Mamamia pizzeria network, Bon-Bon cafe, Marco Polo, Biscuit, Rendezvous, RVS
Supplies of kitchen and laundry equipment for Hurricane Kumkol Munai
cafe and bar for the health and fitness complex Munaishy, ​​Atyrau
laundry and dry cleaning services Euro cleaning, Markakol, Asia Scan Almaty, TALAP Uralsk, RITC Almaty
guest cottage in the ski resort of Chimbulak
Ak-Bulak ski complex in Talgar; various guest houses in Almaty and Astana
Among the most recent significant projects can be mentioned
Participation in the delivery, installation and setup of equipment of 2 food courts, 2 cafes and restaurants of the Sochi Main Media Center at the 2014 Olympics.
Kazaeronavigatsiya dining room in Astana
Laundry complex of JSC "Khimpharm" (group of companies SANTO). Shymkent
Laundry of the kindergarten of the MIRAS presidential school in Atyrau
We have accumulated a great experience of joint work on the delivery, installation and commissioning of the above equipment under subcontracting agreements with such companies as:
"Basis-A" corporation li>
Capital Construction Department of Kazakhmys Corporation
company "Eshel Engineering"
Reis Story
Azimuth
TBK
Imstalkon
Our company took part in the development of such projects as new international airports in the cities of Astana and Almaty, office complexes Transport Tower, KazTransOil, Kazakhoil in Astana. Our clients are attracted by an integrated approach to solving their problems, which is not only limited to the selection and delivery of the main equipment, but also includes elements of the interior and various accessories that make it possible to give the project a complete look, both in terms of manufacturability, and in terms of aesthetics and design . The company is a very responsible supplier, and carries out the shipment of equipment directly from warehouses in Europe.